In the "Rethinking the Smart home series", I proposed that if you have a solar PV system (or any system that generates electrical power), no one uses your own produced power better than the you. To summarize the proposition, I claim that "selling back" to the grid is environmentally less ideal than using the produced power yourself. The concept needs a nickname -something I can use to expand and apply the concept later. Towards that end, I think "Powering Yourself" works. I'm open to suggestions if you can think of something more catchy. Let's market this idea and spread it around! The more eyes and ears on the concept, the more solutions we can come up with to make distributed smart-grids a reality and ultimately make the world a more energy efficient place.
Water heater relative efficiency
Hot water is essential for our daily lives. Hot water kills many types of bacteria that can infect our bodies. It is more effective for cleaning with as it helps loosen up bonds. In US homes, hot water is typically produced in a centralized tank. This insulated tank is mostly heated by burning natural gas (CH4/methane).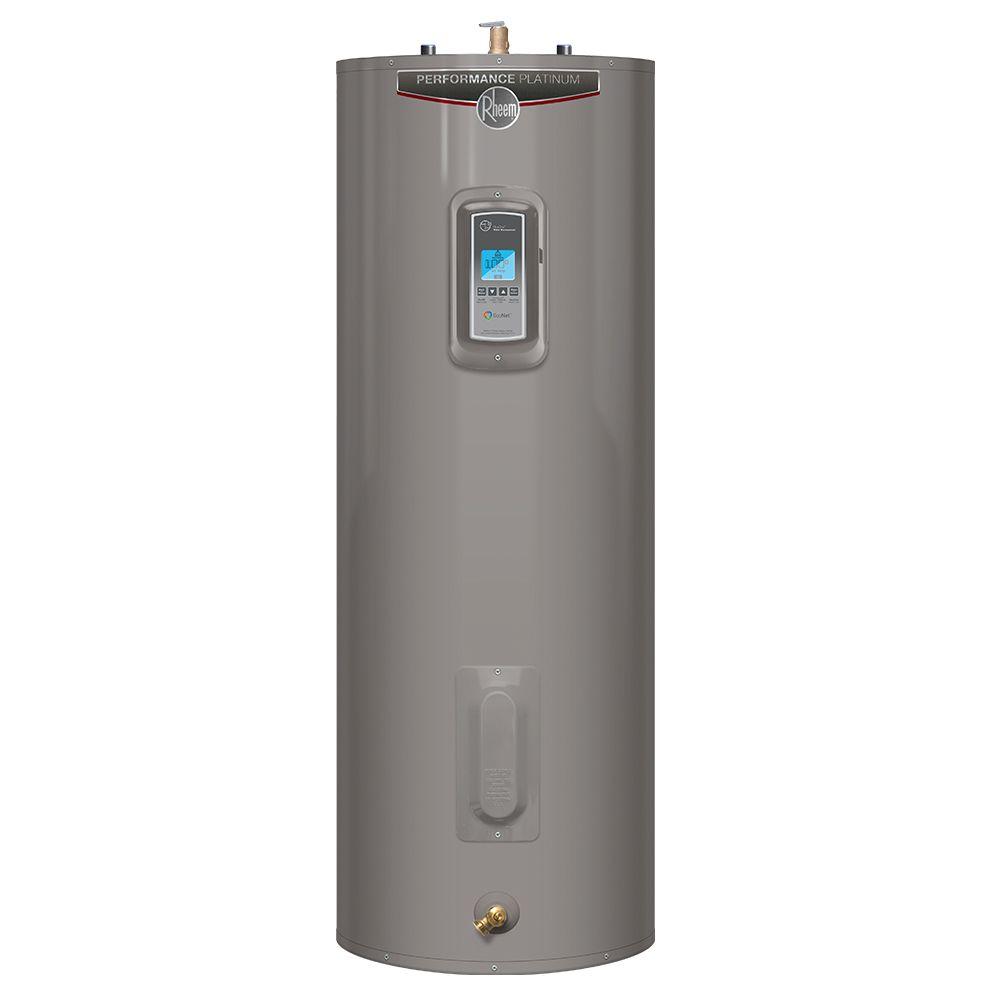 Tank water heaters are generally less efficient than tankless or "on-demand" water heaters. This is because the water in the tanks is maintained at a set temperature (between 49C-60C) even when you are on vacation or shower less frequently, etc. Running a tank water heater is estimated to cost about twice as much as a tankless.
Even more cheaper to run than tankless is a type of water heater called a "hybrid water heater" or "heat pump water heater". Some of the manufacturers claim they take "energy from the air" to heat the water. This is misleading in my opinion. These are actually using the same technology as your AC unit: it uses mechanical energy to compress and decompress a phase-changing medium from liquid and gas states. The in the decompression state, the phase change from liquid to gas will actually suck thermal energy from the air to help facilitate the phase change. You can experience the same effect if you get a can of compressed air and spray it for a while. The can gets cold fast because the phase change going on inside is sucking thermal energy from the can and your hand (and the air, etc).
On the flip-side, during the compression stage, heat energy is actually released to facilitate the phase change from gas to liquid. This energy would go back into the air or in the case of the hybrid water heater: into your water. The process isn't even zero-sum because the compressor itself gives off some heat.
Hybrid water heaters use electrical power to turn the motor in the compressor. They use less energy than traditional electric water heaters which run at sometimes run at 5kW. Further, they use drops compared to tankless electric… which can go higher than 36kW. Yikes!
Tankless comfort
Of all these different types, tankless are the most comfortable in my opinion. Tanks fill with cold water at the same time they are being drained of hot water. This results in fluctuating temperatures at the start and end of use. If you've ever showered right after someone else in your household, you know this reality. Tankless heaters don't have that problem. They have constant temperature from start to finish. So if you have or want to use a tankless heater for the comfort and savings, how do we achieve this while still following the "powering yourself" principle? Tankless heaters are gas or electricity powered. Gas is a bit more difficult to power under your own means (not impossible, maybe more on that later). For electric tankless, the electrical consumption is so high that very few solar systems can keep up (36kW or more). To power ourselves, we are left with tank solutions and really only hybrids as they require less electrical power. But to go with a tank we must sacrifice all the pro's of tankless… or do we? Can we have our cake and eat it too?
Smarter water heating
In the last article, I wrote about an automation approach that uses smart budgeting to maximize the usage of your own energy production and reduce usage of the grid. Could we add a hybrid water heater as a device to this system? Let's calculate and see if we can power it with solar PV. We don't need to power it all the time since the tanks are insulated and will maintain some thermal energy. At an R-value of 20, a 50 gallon tank of 60C will cool by about 3C over 9 hours assuming a surrounding temperature of 8C.
A 50 gallon hybrid water heater stores 183 l (or 183 kg) of water. Worst case for my area, the temperature of the water will be 9C. We need to heat that up to a minimum of 49C (to meet government standards) or 60C (most manufacturer defaults). Using 60C as the worst-case target, we need to put in 40.3 MegaJoules of energy into the water to heat it up from 9C to 60C (Q = mC△T). No heater supplies that amount of power all at once, so lets divide that energy requirement over time. To get kWh we divide by 3600 (number of seconds on 1 hr). We get 11.2kWh. That's pretty reasonable production rates for even a small solar system. With my 3kW system, I can average 11kWh a day for 8 out of 12 months or 2/3rds of the year. With a 6kW system, you can do 11 of 12 months.
We can almost power our water heating needs under the Powering Yourself concept! To cover the last little bit, we could put a tankless heater in-line after the tank water heater. The tankless water heater would only be active if the incoming water is below the setpoint. We can get the benefits of Powering Yourself and tankless comfort!
Cost savings of the Hybrid Approach
In the above diagram, we are using a fairly large tankless heater. Heaters at this price range can do 9 or more gallons per minute of hot water. For reference, a typical US shower head is 2.1 gallons per minute. This is probably overkill for what is actually needed in most situations. Even the cheapest 5 gpm tankless option will be better in the worst-case scenario than just having a tank.
For the 9gpm tankless, the time to payoff with the savings is about 9 years with a 3kW solar PV system. It's about 7 years with a 6kW system. With a 5gpm tankless heater, you are looking at 3-4 years.
This payoff period is only for the added cost of the tankless heater in this setup. It is assumed that this is either a new install or you are replacing the existing hot water tank with a hybrid. Hybrids save about $100/year over traditional gas tank heaters. The payoff for the hybrid upgrade over traditional is around 5-8 years.
Conclusion
First, there is no point in even trying this if you do not have your hybrid tank optimized for solar with some sort of home automation software. It needs to essentially turn off if there is no solar power being generated. Wifi enabled versions allow setting the temperature setpoint remotely. There's even an open source python API for talking to some Rheem models. If the hybrid heater has this capability, we don't have to turn it off. we can just turn the set-point down appropriately to stop it from running… or run less. Another option is a wifi relay outlet like those supplied by Wemo or TP-Link Kasa. Be careful! Many of these only support 15 or 20A loads and some hybrid water heaters require a 30A outlet.
If you are able to automate the hybrid tank to only (or mostly) use solar generated power, you should save money (up to $100/year in some cases). Adding a tankless heater in-line will add the comfort, and will pay for itself eventually.
What other devices can we bring under the "Power Yourself" umbrella? If you have any ideas, leave a comment below or tweet me. Good luck and happy powering!